As you all know, I rarely post black metal, chiefly because there are about a billion and three other sites that focus on occult-oriented BM (which comprises, of course, most of the genre). But today I received a submission from Angel Aliseda, the vocalist of Infernoctum, a very promising black metal band from Mexico, so I decided to give them a little shout out here.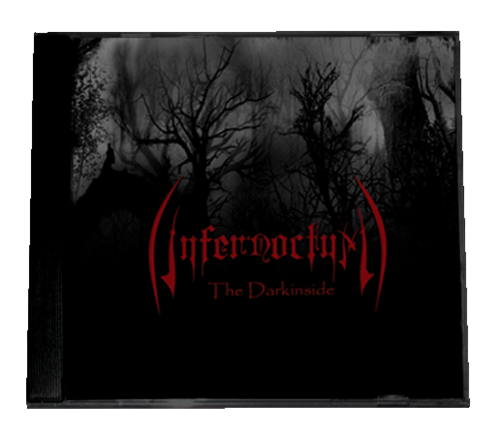 Infernoctum: The Darkinside (demo, 2009)
Infernoctum, a three piece comprised of vocalist Angel Aliseda, guitarist/bassist Alberto Solano (also responsible for the album's "atmospheric" content, of which there is plenty) and drummer/violinist (!) Alexander began only last year as a collaboration of musicians from Diluvium and Shemhamphorash. Next month sees them entering the studio to record a full length, The Sound of Negativity. I, personally, cannot wait to hear it.